Posted by Kieran Powell on 14th May 2020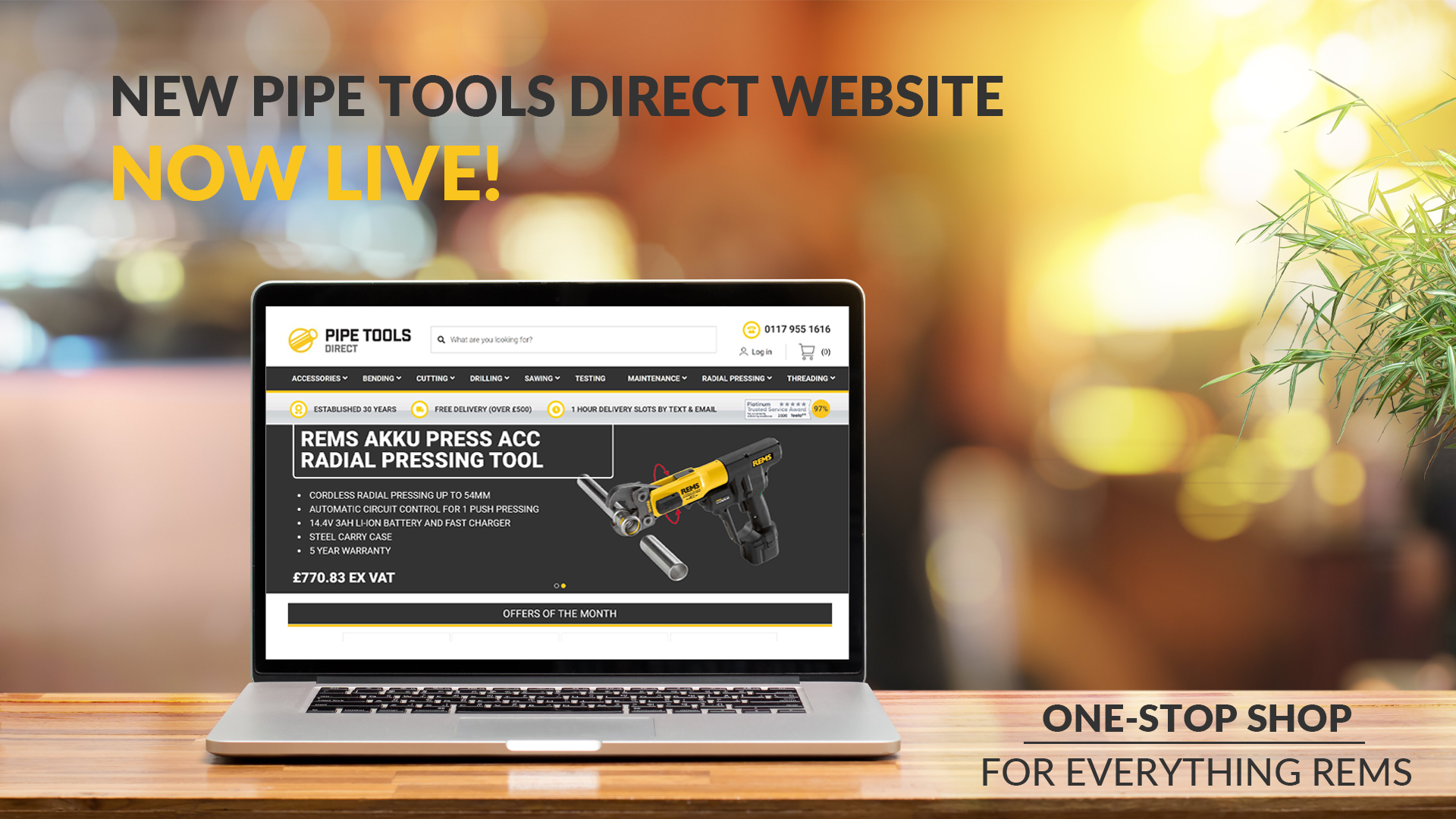 We are excited to announce the launch of our newly designed website – https://www.pipetoolsdirect.co.uk/
Our goal with this newly designed website is to create a user-friendly browsing experience for our trusted and valued customers. We hope you enjoy the new design that is easy to navigate, and more user-friendly across desktop and mobile platforms. The site contains integrated social media buttons for Blog, Facebook, and Twitter to help improve communication with our clients. We will continuously be updating our content with helpful information, articles, blogs, company announcements and new products over the coming months.

Just some of the new features and changes are listed below:
The ability to leave a product review of your purchase
New and improved related products section
Faster checkout with Paypal integration
Upgraded search bar for instant access to product pages
Product comparison page to compare multiple products on a single page
We would love to hear your feedback about your experience with the new website, don't hesitate to send us an email.
Your one-stop shop for REMS products and about the brand.
Since its foundation in 1909 REMS has been developing products for the pipe working, especially for sanitary and heating installers. At first, hand tools and then subsequently machines and electric power tools. The stipulation of the company founder Christian Föll "REMS must be superior" has always been the benchmark for their actions. Today REMS is a leading manufacturer of machines and tools for the pipe working.
REMS development engineers have persuasive, ground-breaking ideas which ease the daily routines of the installations professional. They have all the significant requirements in their focus and use all their comprehensive practical experience. Experts from all areas of the industry ensure that every possibility for improvement is integrated into the new develop­ment. In this way, the perfect tools for the tough demands of the building site are created. The REMS products are highly valued because of their innovative technology as well as their high standards of quality and are being used everywhere in the world.
Again and again, REMS is able to maintain its position at the forefront of technical progress as a result of its innovative products. Many valid national and international patents prove this.